WSFA Press' 2017 Book is Delayed
Posted on October 5th, 2017 by capclaveadmin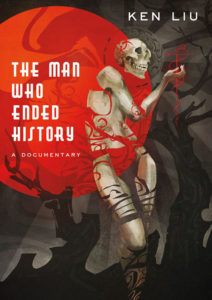 This year's book The Man Who Ended History by Ken Liu will be delayed.
Due to unavoidable issues with the printing schedule, we've been informed that "The Man Who Ended History" will not be available until the end of October/first of November, and not available at Capclave as originally planned.
To everyone that pre-ordered a copy prior to the convention and who was expecting to pick it up at Capclave, we will be mailing the book to you at our expense as soon as we receive it. Please make sure we have a valid mailing address.
(Check at the SFRevu table in the Dealer's Room.)
We will also still take orders at Capclave at the reduced Convention price but will have to add a $3.00 shipping fee.
We apologize for any inconvenience this unavoidable delay may cause.
GeoContacts provided by GlutenEnvy.com