Where reading is
not extinct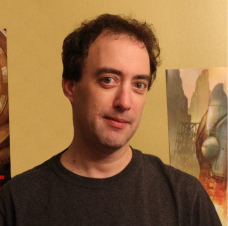 Neil Clarke is a Hugo and World Fantasy Award-winning editor and publisher. He is the owner of Wyrm Publishing and editor of Clarkesworld Magazine, Forever Magazine, and several anthologies, including the Best Science Fiction of the Year series.

Neil was born in 1966 and grew up with his family in a quiet corner of NJ. After graduating from Drew University with a degree in Computer Science, he entered the educational technology field where he has worked at both the higher education and K-12 levels for the last twenty-seven years. In 2006, he launched Clarkesworld Magazine and Wyrm Publishing a year later. Reprint magazine, Forever, followed in 2015. Neil is also a freelance ebook designer with regular clients including Prime Books, Cheeky Frawg, and The Science Fiction Writers of America.

In 2012, Neil suffered a near-fatal heart attack while attending Readercon in Burlington, MA. The damage sustained in this incident later required that he undergo surgery for the implantation of a defibrillator. These events inspired his 2014 cyborg anthology, Upgraded.

Neil currently resides in New Jersey with his wife and two sons.
| | |
| --- | --- |
| Site Design Copyright 2017 Amperzen Design Studios | Page last updated: 21 October 2016 |